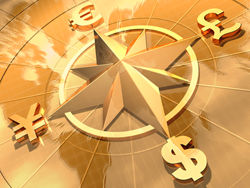 The RegMed Capital Conference (RMCC) in Atlanta, December 10-12, is a co-located meeting at the World Stem Cell Summit. It is an event fully committed to advancing commercialization and investment opportunities for companies targeting cures. Spurred by the unprecedented convergence of 21st Century technologies, the RMCC supplies you with the critical information you need to understand the unlimited potential of regenerative medicine, immunotherapy, cell therapies, and related industries.
RMCC attracts NEW MONEY to our field and provides actionable intelligence supporting both industry and the investment communities. 
24+ executive presentations will showcase new developments and clinical trial results. RMCC introduces executives to a qualified audience of investment bankers, venture capitalists, and angel capital investors.
Make your connections and arrange private meetings with absolute efficiency and ease directly from your smart phone through JuJama, the world's most advanced online partnering forum.
RMCC answers the tough questions and provides solutions!  Preeminent experts will share their plans, best practices, strategic advice, investor insights, non-dilutive funding opportunities, economic development incentives, and other vital information.
Successfully invest! Private investors have an unprecedented opportunity to interact with industry leaders and top Wall-Street analysts and the financial media.
Expand your knowledge! You will be able to make well-grounded decisions, secure the right connections, and collect the opportunities you need to advance your goals.
Here is a sampling of noted investment banks, venture firms, and angel-networks committed to the RMCC program:
Excel Venture Management, LLC
Janney Montgomery Scott
Keiretsu Forum (largest network of accredited investors)
Livingston Securities LLC
Maxim Group
MEDTOWN Ventures
Proteus Venture Partners
Raymond James & Associates
T.R. Winston & Company
WBB Securities
The RMCC is included with your registration to the World Stem Cell Summit. Explore, share accomplishments, and interact with the global stakeholder community, attend the comprehensive Summit program, and enjoy the Summit's stellar networking functions. Register today!
To learn more about RMCC sponsor benefits, attending or making a company presentation, contact Alan Fernandez at alan@regmedfoundation.org.