Since 2005, the Regenerative Medicine Foundation grants the Stem Cell Action Awards at a Gala Dinner event during the annual World Stem Cell Summit.
The Stem Cell Action Awards are the most prestigious recognition for the advancement of Regenerative Medicine, honoring notable leaders, advocates, and institutions advancing the field.
This year's Stem Cell Action Awards at a Gala Dinner will be December 7, in the Main Ballroom of the Palm Beach County Convention Center. See Details.
Make sure to reserve your tickets!
To learn more about special recognition and sponsorship opportunities for companies and organizations
Contact Alan Fernandez, Regenerative Medicine Foundation +1-(650)759-8300 or alan (at) regmedfoundation.org
Meet the 2016 Stem Cell Action Award Honorees:
Leadership Award: Bernie Marcus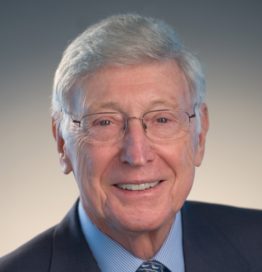 Stem cell and regenerative medicine benefactor, Bernie Marcus, is a recipient of a "Leadership" award for his visionary strategic philanthropy. The co-founder and former CEO of The Home Depot, he has provided grants through the Marcus Foundation, to fund the new Georgia Tech Marcus Center for Therapeutic Cell Characterization and Manufacturing (MC3M), as well as clinical stem cell trials and research in the treatment of autism, stroke and cerebral palsy at Duke, asthma and lung disease at the University of Miami and Case Western Reserve, neonatal heart disease at Emory and Children's Hospital of Atlanta, and cancer cellular therapy trials at City of Hope, Penn, Miami and MD Anderson. The Marcus Foundation has also created centers of excellence in Autism, Stroke, Trauma, Emergency Medicine, Integrative Health, Neuroscience, and Heart disease in Atlanta, Philadelphia, and Boca Raton.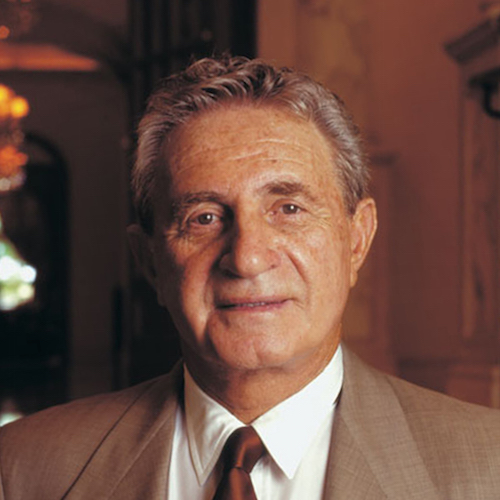 Leadership Award: Don Soffer
A celebrated Florida real estate developer Don Soffer is the creator of the thriving Aventura community. Under his stewardship, the Soffer family provided a transformative $25 million gift to the Interdisciplinary Stem Cell Institute (ISCI) at the University of Miami Miller School of Medicine. The contribution has boosted ISCI into the highest orbit of translational regenerative medicine.
Advocacy Award: Camillo Ricordi, M.D.

Dr. Ricordi is the director of the Diabetes Research Institute and Cell Transplant Program at the University of Miami Miller School of Medicine. Acknowledged as one of the world's leading scientists in diabetes cure-focused research and cell transplantation, Dr. Ricordi has author over 1,000 scientific publications. He has been awarded 25 patents including the automated method and Ricordi Chamber used to obtain large numbers of insulin producing cells from the human pancreas. The technology was used in the first successful islet cell transplants and is still used worldwide for clinical islet transplantation. He is currently working on immunomodulation and stem cell strategies to reverse autoimmunity, and on biologic replacement platform technologies BioHUB for the cure of diabetes without the need for anti-rejection drugs. Dr. Ricordi has also devoted himself to supporting the cause of stem cell research. He is a founding member of the science advisory board of Regenerative Medicine Foundation and in 2004 he spoke at the organization's seminal meeting at the United Nations headquarters. He founded and served as the first president of The Cure Alliance, an important advocacy nonprofit organization whose primary goal is to promote collaborative efforts and help accelerate potential cures from the laboratory to the bedside.
Inspiration Award: Sandy Barker and The Gold Rush Cure Foundation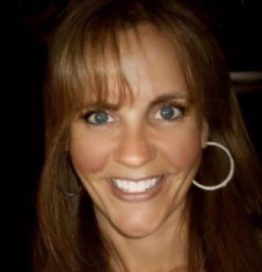 Sandy Barker and her husband Gary founded Gold Rush Cure Foundation in memory of their beloved son, Christian Gordon Barker. Besides supporting children battling cancer via their "Pot of Gold" program, the foundation commits itself to advocating both locally and nationally for increased awareness and research funding for childhood cancer. Sandy will be making her 20th advocacy trip in February 2017. She has distinguished herself as a key spokesperson and advocate supporting an accelerated regulatory pathway for regenerative cellular therapies. Sandy sees the vital need for improvement in this area as she mentorsnumerous families affected by childhood cancer.
Congratulations to all honorees!
Read our full our official announcement on Regenerative Medicine News.