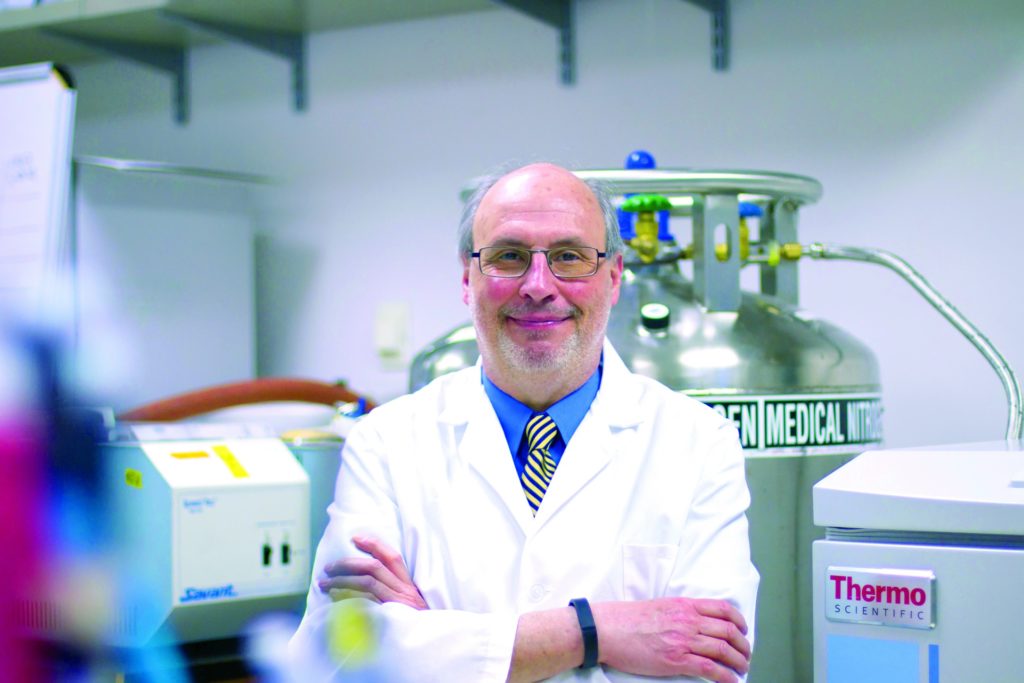 The World Stem Cell Summit & RegMed Capital Conference has invited five faculty members from the Nova Southeastern University (NSU) Cell Therapy Institute to present on their research related to advancing new approaches to cancer immunotherapy and regenerative medicine at the organization's 12th annual meeting.
The summit is being held at the Palm Beach County Convention Center in West Palm Beach, Florida on Dec. 6-9, 2016. It is the largest interdisciplinary stem cell meeting in the world, featuring more than 250 prominent scientists, business leaders, investors, philanthropists, regulators, policy-makers, economic development officers, patient advocates and experts in law and ethics, presenting the latest scientific discoveries, commercial and innovation opportunities, legal and regulatory solutions, and best practices. The event is expected to attract more than 1,200 attendees from 40 nations.
Presentations from the NSU Cell Therapy Institute will include:
H. Thomas Temple, M.D., NSU senior vice president, translational research & economic development
Dr. Temple will discuss recent advances in bone and cartilage regeneration achieved by novel stem cell therapies and new approaches to treating sarcoma cancers.
Richard Jove, Ph.D., director, NSU Cell Therapy Institute and co-chair, World Stem Cell Summit
Dr. Jove will provide an overview of the various collaborative research projects at NSU including cancer immunotherapy and stem cell programs targeting vision restoration and heart disease.
Evren Alici, M.D., Ph.D., NSU visiting research professor from Karolinska Institutet
Dr. Alici will present novel approaches to cancer immunotherapy with a focus on targeted T-cells and natural-killer cells.
Outi Hovatta, M.D, Ph.D., NSU visiting research professor from Karolinska Institutet
Dr. Hovatta will address recent progress in the development of stem cells for disease models and therapies.
Karl-Henrik Grinnemo, M.D., Ph.D., NSU visiting research professor from Karolinska Institutet
Dr. Grinnemo will provide new insights into the differentiation of vital heart cells from stem cells for treatment of cardiovascular disease.
"Nova Southeastern University has positioned itself as an emerging center of excellence in stem cell research," said Bernard Siegel, M.D., executive director, Regenerative Medicine Foundation and founder and co-chair of the Summit. "We are proud key opinion leaders from the NSU Cell Therapy Institute will be presenting at the summit, including NSU's esteemed visiting research professors from Karolinska Institutet."
NSU is poised to be at the forefront of pioneering cell-based biomedical research with its NSU Cell Therapy Institute, an international collaboration with prominent medical research scientists from Sweden's world-renowned Karolinska Institutet.
The NSU Cell Therapy Institute is housed in the university's newly opened $100 million, Center for Collaborative Research (CCR), one of the largest (215,000 square feet) and most advanced research facilities in Florida. Located on NSU's Fort Lauderdale/Davie Campus, the CCR is equipped with wet and dry labs; state-of-the-art research equipment, including access to a high-performance computing environment; and other resources, such as Florida LambdaRail, a high-speed broadband service delivery network with connectivity throughout the nation.