Cellular Biomedicine Group, Inc. will present its advanced mesenchymal progenitor cell therapy at the 2016 World Stem Cell Summit.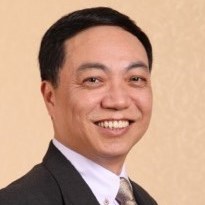 The title of the presentation is "Regeneration of Cartilage by Human Adipose-derived MPC Treatment for Knee Osteoarthritis" by Dr. Richard Wang, Chief Operating Officer of Cellular Biomedicine Group. It will take place  Thursday, December 8, 11:00AM – 12:00PM EST at Meeting Room 1 G/H. See full details.
Cellular Biomedicine Group is a clinical-stage biomedicine firm developing proprietary cell therapies for the treatment of cancer and degenerative diseases. Their immuno-oncology and stem cell projects are the result of research and development by CBMG's scientists and clinicians from both China and the United States.  CBMG's GMP facilities in China, consisting of twelve independent cell production lines, are designed and managed according to both China and U.S. GMP standards.
Following the conference, an archived presentation will be available on the Company website here.